Poker Freeroll Passwords
Throughout the month VGN hosts multiple Freerolls for our subscribers and for our community.  If you are looking for our Poker Freeroll Passwords but just can't seem to find them then you are in the right spot.  Hopefully after reading all of this you will be able to find all of the VGN Poker Freeroll Passwords for all of the tournaments we host on the network.
The reason you can't find our Poker Freeroll Passwords is because you are looking all over the place on the web and on different pages of our site for it.  What you might not have guessed is all of our Poker Tournament Passwords can be found usually in the VGN Poker Chat Lobby before a tournament begins.  Some Passwords for our tournaments are released outside of the VGN Poker Chat Lobby but for the most part you can find everything you need at all times in the VGN Poker Chat Lobby.
How to enter the Poker Chat Lobby
1.) Make sure that you have the latest version of Adobe Flash.
2.) Visit: http://www.vgnpoker.com/live-chat/ or click the Community Tab and go down to chat lobby! (You will need a VGN Poker Username/Password to enter)
3.) If you are using Mozilla Firefox as your web browser and can't seem to get the chat to load try using Internet Explorer And/or Chrome!
4.) Once you are in the chat room every 5 minutes a chat bot will display information related to Poker Freeroll Passwords.  Do not ask for passwords in the chat lobby or you could be Muted or worse kicked and/or banned.  Please make sure to read all of the rules of the poker chat which will be above the Chat Lobby before entering!  Moderators are there to help you and we also have 24/7 support.  Please open a support ticket if you are having any issues.
VGN Bonus Codes:
What is Rakeback? (Click Here)
Rank
Poker Room
Bonus
Bonus Code
Visit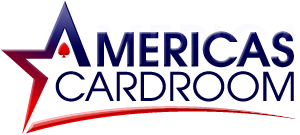 27% Rakeback, 100% Match, $50.00 Free, $250.00 Freeroll, 1 Month VGN Subscription

27% Rakeback, 100% Match, $250.00 Freeroll, 1 Month VGN Subscription