PokerStars Home Games (VGN Sub Club)
POKERSTARS HOME GAMES – The VGN Sub Club is now expanding its reach out to PokerStars in the form of Home Games.  Another great perk to all of this is U.S Players are allowed to participate!  Reserve your spot in the club now and register using the club information below.
CLUB ID: 2158994
PASSWORD: 44978524
By being a member of VGN you now have the ability to join our club on pokerstars .   All of the information on how to join the PokeStars Home Games will be outlined on this page.  In order to qualify for prizes and to receive points on the leaderboard you must be a member of the VGN Sub Club.  To join the VGN Sub Club for 4.99/mo Click Here!
Please also do not forget that VGN Live Support is open 24/7 if you are having any issues or need assistance.
HOW IT WORKS – Unlike some of the other games we host we don't restrict as much who is allowed to play in our Tournaments on Poker Stars.
Basically Guest Players in our Poker Stars games is allowed but in order to win any prizes and/or points on the Leaderboard you must be a valid VGN Subscriber before entering into any poker stars tournament.
If your someone who is just interested in seeing what its all about then join the club and try it out!  If you like what you see then take the next step and Join the VGN Sub Club!
Becoming a PokerStars player couldn't be easier thanks to our free to use software and simple download process. Download now and start playingon your PC. We're also available on a wide range of other platforms, so whether you're a Mac, iOS or Android user, we've got you covered!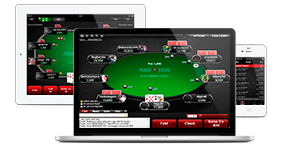 1.) Download & Install
 Click Here to start the download and select 'Run' in the subsequent pop-up box. PokerStars will now be downloaded to your desktop. This process may take a few minutes. If a security warning flashes up, select 'Run'.
Once the download has finished, you must agree to PokerStars 'End User License Agreement' before continuing. To launch PokerStars, just double click on the desktop icon or navigate to our software through your PC's Start menu once it's finished installing.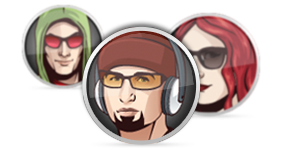 2.) Create Your Free Account
Select 'Create your Stars Account now'. You will be asked to create a Stars ID (username) and password.
Then select 'Next' to proceed to the 'Your Player Details' section. Enter a valid email address, select your country of residence, and agree to the terms of our End User License Agreement. Then simply select 'Create Account'!
3.) Join the VGN Sub Club on Poker Stars!
CLUB ID: 2158994
PASSWORD: 44978524
A.) On the bottom right of the poker client you will see a Hamburger Menu that says "More".  Click that menu and then click  Homegames.

B.) Once you are at the Home Games Screen click on the "Join a Poker Club Button".
C.) Enter in the VGN Sub Club Club Information.  Make sure you use your VGN username for your "Name"