VGNpoker WSOP Mega Satellite (Open to all)
June 23th @ 8:15 PM EST.  PASSWORD Goes out @ 7:30 in the VGNpoker Chat Lobby!
2x Seats to the WSOP 4PKG MEGA Sat – 15 Seats GTD $100+$9 
June 9th @ 8:15 PM EST. the VGNpoker WSOP Mega will kick off.  This tournament is your chance at qualifying and earning your seat into this years WSOP 2018 Main Event.  If you can make it the main package is valued at over 10,000 dollars.  Only on VGN and Americas Cardroom do you have this opportunity. This tournament is open to the public which means anyone can play!
TOURNAMENT INFORMATION:
Date : June 23rd 2018
Time: 7:30 PM EST.
TID: 8760663
Buy-in: FREE
Password: Released Day of Tournament 7:15 PM EST. 

VGN Poker Chat

SITE: Americas Cardroom
Starting Stack: 1,000
Rebuy: 3,000
Addon: 10,000
For more information about specific poker bonus codes please click "Bonus Details" and you can see a complete breakdown of what exactly you are getting.
VGN Bonus Codes:
What is Rakeback? (Click Here)
Rank
Poker Room
Bonus
Bonus Code
Visit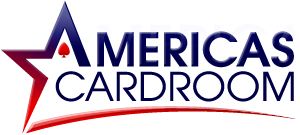 27% Rakeback, 100% Match, $50.00 Free, $250.00 Freeroll

27% Rakeback, 100% Match, $250.00 Freeroll
VGN Support
Our staff is here to help.  If you have a question about a particular Offer or have any questions about anything you see on our site related to any sign up bonus we urge players to contact Live Support and someone will help you immediately with any problems you may be having.  Thank you for choosing our site and we hope you enjoy your stay.  Our community does not function with outside support from people like you.  If your looking for a solid Online Poker Social Network, Community and a place where you can build a solid name for yourself VGN Poker is it.  Our developers are constantly working to bring forward new opportunities and promotions for all of our members.
DOWNLOADS:  Americas Cardroom | Download Black Chip Poker | Download Ya Poker | Download Breakout Poker