We are proud to announce that VGN is joining forced with PFP (Poker Freeroll Passwords) Social Community.  Work has begun on a new site and system which will be hosted @ www.pokerfreerollpasswords.com .  PFP is an awesome source for poker freeroll passwords of all variety and they have a pretty good following.  Now you guys won't have to be in lobby asking for passwords to freerolls 😛 you'll have your very own site to get everything on and a cool system to help support you in your efforts.  Turn around time on this project is looking to be about a month.  But right now you can visit PFP on Facebook and/or Twitter and get hooked up today with all of your poker freeroll password needs.
The owner SuitedPear is a really cool guy and we are both excited to get this project underway.  VGN is proud to have him on our team.  Stay tuned to VGN Blog for future updates on everything.  We will keep everyone up to speed as we progress on this new endeavor.
If there are any questions or if you would like to speak with support please Click Here!
VGN Bonus Codes:
What is Rakeback? (Click Here)
Rank
Poker Room
Bonus
Bonus Code
Visit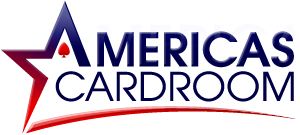 27% Rakeback, 100% Match, $50.00 Free, $250.00 Freeroll, 1 Month VGN Subscription

27% Rakeback, 100% Match, $250.00 Freeroll, 1 Month VGN Subscription