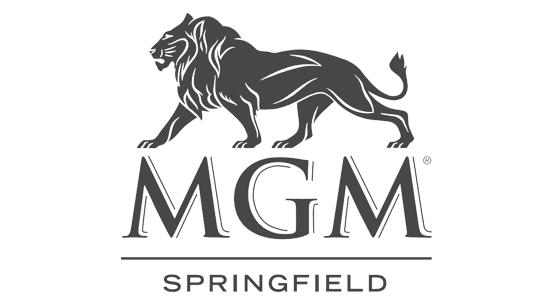 MGM Springfield Poker Room Review
MGM Springfield Poker Room Review – Say hello to one of Massachusetts newest State Regulated Poker Rooms.  The MGM Springfield Poker Room offers its players a comfortable, relaxing, private and effective atmosphere. If you are looking for a quality close tight nit local poker community to engage with regularly this poker room might be for you.  In this MGM Springfield Poker Review we will go over some of the Features & Amenities associated with this card room as well as outline some of the advantages and disadvantages that we experienced while visiting. Please feel free to leave a comment on this post after reading our review.  If you are looking for the MGM Springfield Poker Schedule Please click the button below.
MGM Springfield Poker Room
MGM Springfield Poker Room
The Official MGM Springfield Poker Room Review. One MGM Way Springfield, MA 01103.

On-Table USB Charger Hookups
Leather Adjustable Seating
Food Service
Free Drink Service
Self Serve Soft Drink Vending
Live Tournaments
No-Limit Holdem
Fixed Limit Holdem
Heated Designated Smoking Area
Pros
Good Lighting
Comfortable Seating
Clean Environment
Professional & Friendly Staff
Quick & Efficient Dealers
Beautiful Atmosphere
Private
Cons
Smaller Field
Not Many Tournaments
MGM Springfield Poker Room Info
Poker Room: MGM Springfield Poker Room
Established: 2017
Country: United States
Support: PHONE: (413) 273-5767 / Casino Floor
Minimum Deposit: $100 NLH Cash
Tables: 23
Hours: 24/7
Age: 21+
Tournaments
MGM Springfield does offer tournament play at their casino.  Currently these guys run about one tournament a day.  Either the tournaments start early in the day or in the evening.  Tournaments Tournaments are currently held on Sundays, Mondays, Tuesdays, Wednesdays & Fridays.  One thing I found that is somewhat bothersome is the events are mostly held in the mornings.  Someone who works during the day might have trouble attending these events and it might deter them from playing.  All in all though the tournament play is fun and professionally structured.  This is still a newer poker room so I'm expecting that in the future there will be a more flexible schedule for all players.
Cash Games
This poker room might not have every variation of poker available 24/7 but you absolutely will not have a problem finding yourself a game.  Primarily what I see running throughout the day here is 1/2 & 2/5 NLH.  There are also usually some 3/6 Fixed Limit Tables usually present throughout the day.  If your a late night player and coming to play past 12:00 AM get ready for a whole lot of 1/2 No-Limit.  Minimum Buy-in on 1/2 is $100.00.  The people seem cool and the staff is very friendly. This is not the biggest poker room but there is definitely a whole bunch of action you can find if you come at the right times.
Promotions
There are definitely some different cash game promotions running throughout the week.  Basically you will notice that on Thursdays and Saturdays there are no tournaments but they do run cash game high hand and random seat giveaways.  There is definitely some action throughout the day for any player.
Hot Hands
Hot Hands promotion is done on Fridays & Saturdays.  On these days There is a $200.00 Progressive Hourly High-Hand + Random Table giveaway.  All Table Giveaways are based on its winning hand value.Quads  = $200/$50
Straight Flush = $300/$50
Royal Flush = $400/$50
Splash The Pot
This promotion currently runs everyday of t he week except for Fridays & Saturdays.  Basically $50 is added to the pot when dealer flops 3 same suited cards in a jackpot eligible LIMIT Texas holdem Game
Late Night High Hand
Aces Full of Deuces or better (Must play both hole cards).  Runs Sunday-Thursday 8:00 PM – 8:00 AM EST.
Conclusion
The theme of this poker room and casino makes for a comfortable atmosphere and positive experience for any poker player.  If your in the Western or Central Massachusetts area and want an awesome poker room to play at regularly I definitely recommend MGM Springfield.  There are plans for this poker room to expand its tournament play as well as some different special series and satellites coming up in the future. There are regular cash games, the staff nice and its just overall a good time playing here.  For this reason I am giving MGM Springfield Poker a 4/5 Rating.  If you enjoyed reading our MGM Springfield Review Please feel free to login and live a comment!